Hannah Strumner: americana girl
If pop is full of young women who simply change the course of music, like Lorde and Dua Lipa, we can rarely say the same when it comes to country, a universe still dominated by many men.
That's also why 20-year-old Hannah Strumner's new self-titled album is an invigorating surprise for all showbizz. If in her country debut Taylor Swift was above all restrained in citing her dislikes, Hannah appears here without fear of being herself, quite comfortable in a style that she herself calls "Punk-country".
I do like to experiment every once in a while, but I feel like country, country-rock, and punk-country are all what I really love to do!

Hannah Strumner
And don't be fooled by the bucolic and colorful cover of her new album… In 8 concise tracks, Hannah presents more than 50 shades of every color from country, flirting with pop, punk-rock, Americana and, of course, the good old rock and roll on the exciting "Brown Eyes". (See Track By Track below)
2 3 Things about Hannah Strumner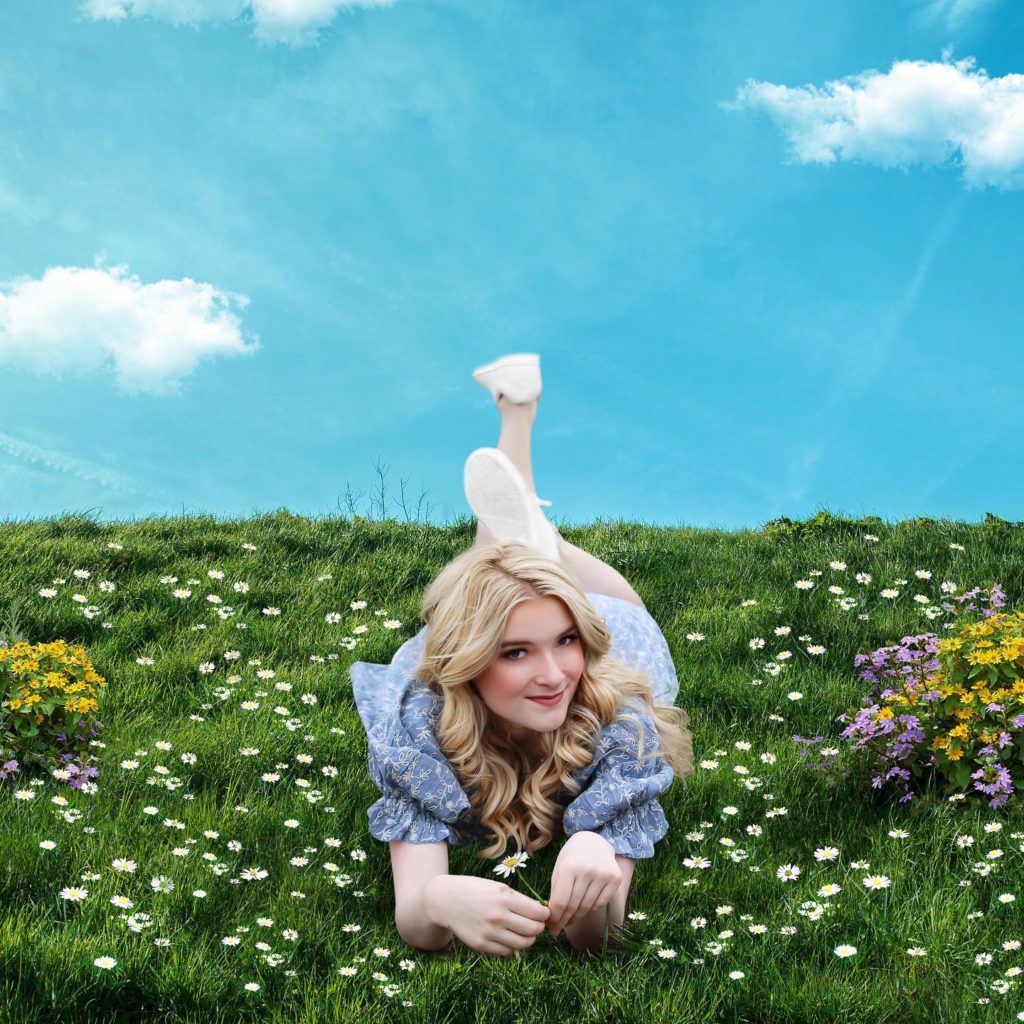 RC – Impossible to avoid the comparison between you and Taylor Swift, at least in the first albums…. Is it right to say that she has a great influence on your way of singing and composing?
HS- Taylor swift definetely influenced me with writing music for sure! I really loved her rock-country songs especially, along with Avril Lavigne who did a lot of punk-rock writing of music.
RC – You are only 20 years old and have immense potential for what we understand as Americana: country-rock, alt.country…. Is it your wish to remain in these genres or to bet on something more pop?
HS – I really want to stay in the genres that I am in, but I do like to experiment every once in a while, but I feel like country, country-rock, and punk-country are all what I really love to do! I want to stay more in those genres as I think it really fits me!
RC – Your musical production is highly qualified. Where and how do you record your music, who are your favorite producers? What is your focus going forward with the release of this new album?
HS – I record in Idaho at The Tonic Room Recording and Mastering Studios with my producer Jason Ringelstetter. The experience has been amazing and I have loved seeing everything come together from the first demo, to now the full album! I really want to go on tour as the focus, and also create another album for the future as it is something that I have really enjoyed doing and seeing come together!!
Hannah Strumner New Album Track by Track :
"Five Mile Road": Very few singers manage to win over the listener right away, just by the way they intone the chords or peculiar characteristics such as a solfeggio or a softened tone. Hannah is one of them. It's as if he's singing in our ear. The way she sings "forever" is delicious.
"The Train": I don't know if it's a ukulele or a banjo. It doesn't matter. "The Train" shows how versatile Hannah can be in this folk-pop with hints of country.
"Postcard": It's amazing how Hannah manages to dialogue with 2 different and distant phases of Taylor Swift: that of her debut album and that of "Folklore". "Postcard", with its keyboards, is proof of that.
"Brown eyes": Country-punk. The proof that Hannah can be rock and roll anytime. "I can't wait a second in my head" should be the new generation's main theme.
"Fool School": Honest and catchy lyrics. And the story of a loaded gun person.
"Hit and Run": Sweet but psycho.
"Are you ready to let go": The song that puts Hannah between the greatest Americana composers such as Ryan Adams. It's her "Come pick me up", with a beautiful feat. by Sam Henry.
"Lost inside my mind": Finishing the album on a high note with a fun song. Because girls just wanna be lost inside their minds sometimes.
For those who wants more from Hannah, here we go… also search for these old gems online:
Old Phone Line / Perfectly Incredibly / Better Off Rejected
So, tell us now what did you think about such a great release!